The better

The easiest

The safest

The fastest
way to make your deals...
Bring your trades on Marvinet and join the future.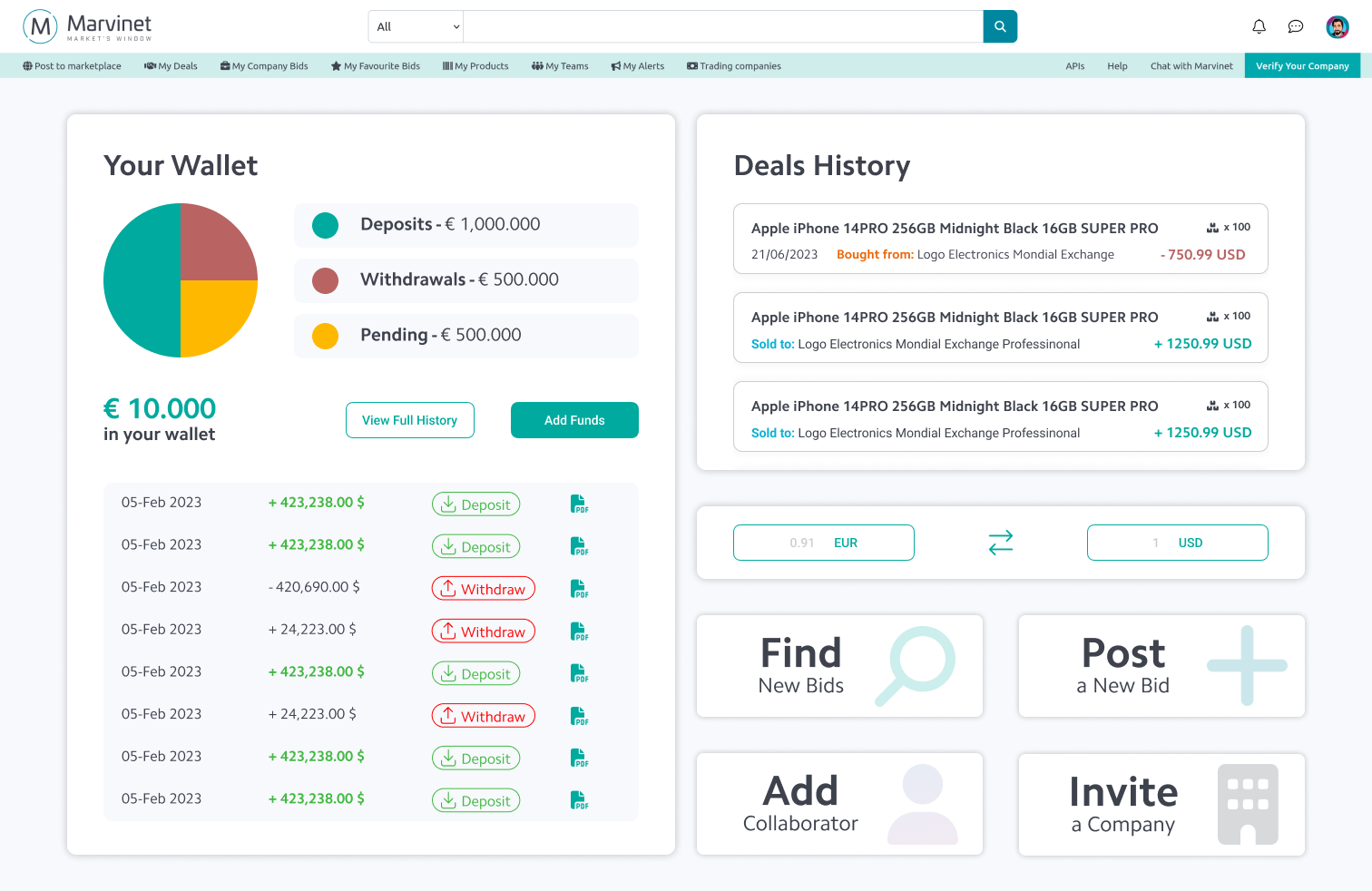 Easily post and search listings
or invite people
An all in one software to run your business
Welcome to your new base of operations. Marvinet is the app that unifies all the functionality you need to run your business effectively.
Our dashboard is designed to give you a clear and comprehensive view of your trading, allowing you to monitor activity, manage deals and track transactions with ease. This is the essence of Marvinet: an all-in-one platform that brings together all the tools you need to drive your business forward.
No more jumping from app to app, no more wasting time searching for scattered information: with Marvinet, you have it all at your fingertips. Because your time is precious, and we want to help you make the most of it.
The power of trading is now in your hands thanks to Marvinet. With our platform, sending your offers to buy or sell is a simple and straightforward process.
Thanks to our easy and intuitive interface, you can quickly set up your listings, define your preferences, and send your offers directly to the market. Trading does not have to be complicated or intimidating. With Marvinet, we have made the bidding experience not only efficient but also enjoyable.
Whether you are a beginner or a trading veteran, our platform is designed to meet your needs and gives you complete control over every listing you place. Take a leap into the world of trading with Marvinet.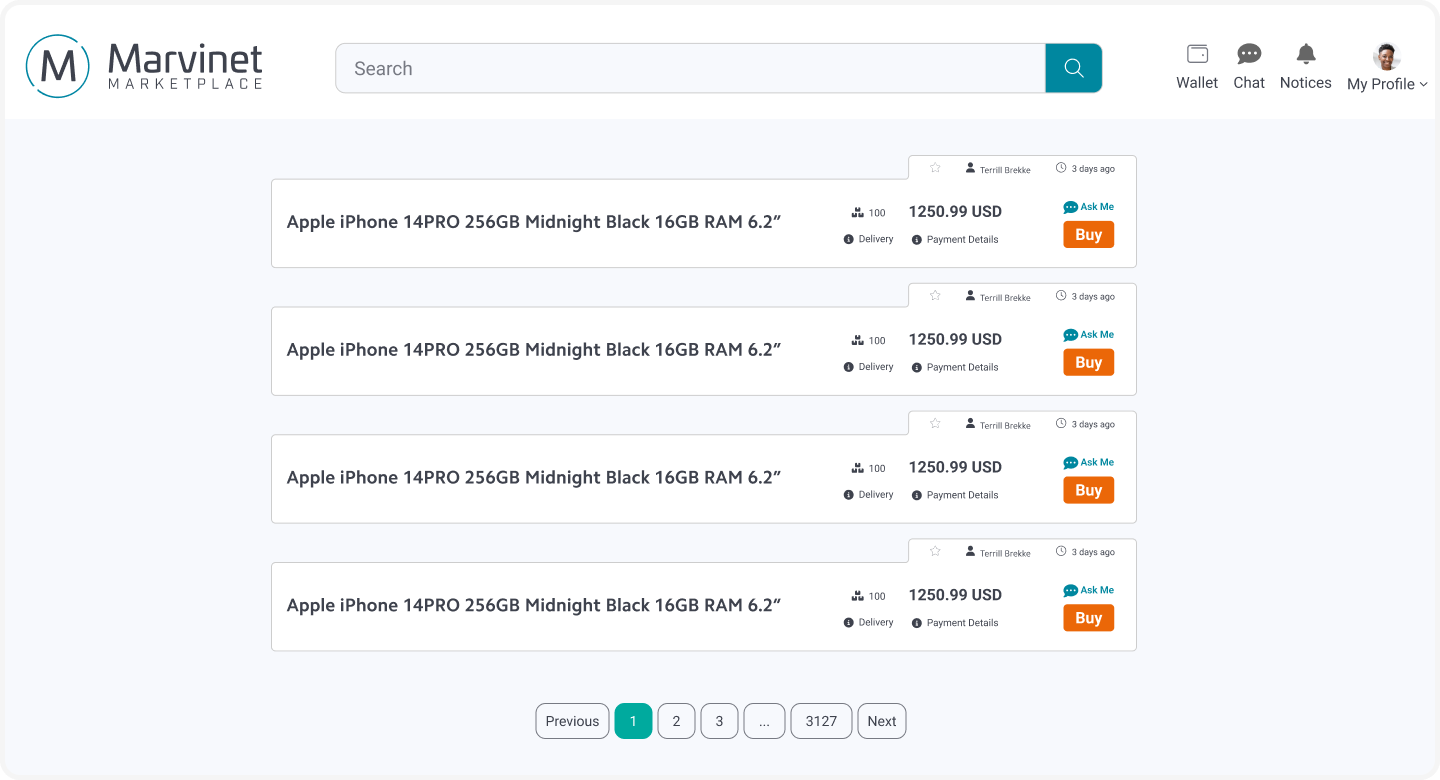 Buy or sell
whatever you want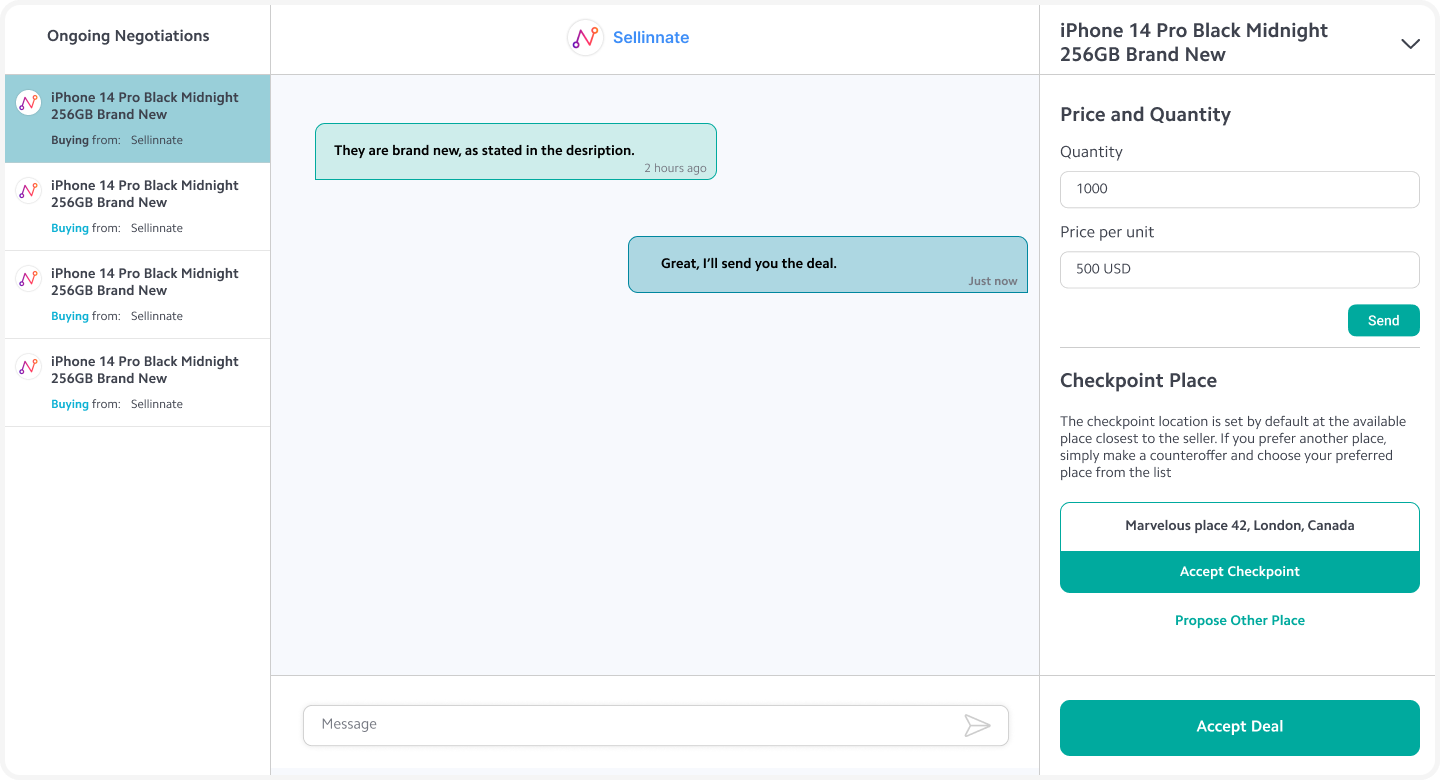 Communication is a fundamental pillar of business success and, with Marvinet, it is handled simply and directly. We know how fragmentation can be detrimental to your time and business, so we offer a single, unified tool.
You can dialogue with your counterparts directly within the app, facilitating fast and dynamic negotiations. Once you open the listing, you have a dedicated space where you can conduct discussions, move the negotiation forward and finally conclude it.
With Marvinet, you will never miss a message again and can manage your conversations and negotiations in a safe and secure place. We have worked to make your negotiations as simple and secure as possible, making communication and negotiation a smooth and stress-free experience. With Marvinet, doing business becomes a real pleasure.
At Marvinet, we understand the importance of protecting your payments. Therefore, we have implemented a robust and secure escrow system to secure every transaction on our platform.
With the escrow system, funds are kept safe and are only released when all conditions of the agreement have been fully met. This process ensures greater transparency and trust between the parties, allowing you to do business without worries.
Marvinet cares about the security of your transactions, so you don't have to. We put the protection of your payments first, making every transaction smooth, secure and stress-free.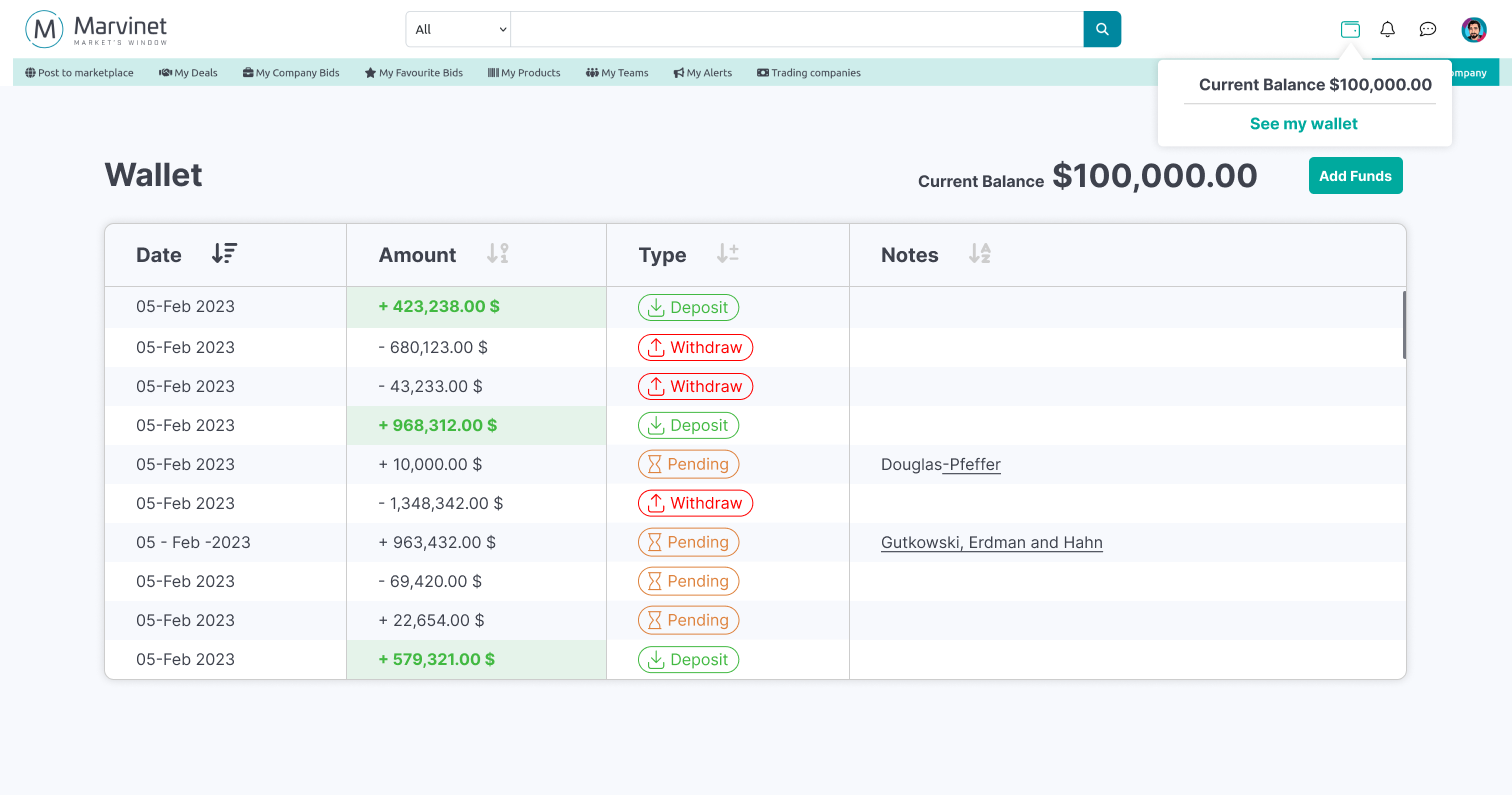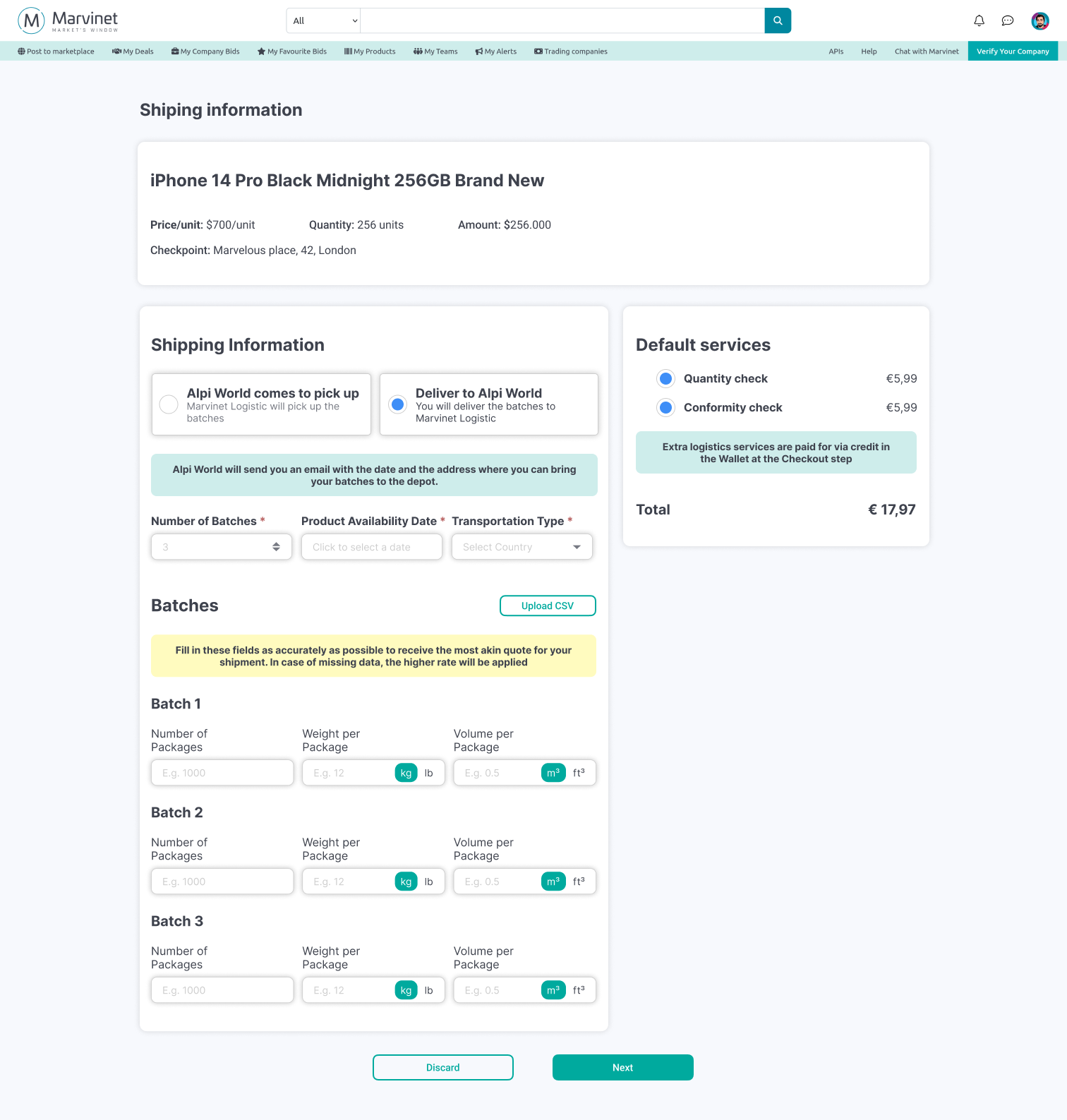 With Marvinet, you get both. We have partnered with a global leader in logistics, guaranteeing integrated logistics that gives you peace of mind.Your goods are kept safe and secure until the contract is fulfilled and all agreed checks have been carried out.
We have implemented agreed guarantee methods and controls to protect your goods during the transport process. Our network of warehouses around the world ensures fast and safe shipping, no matter where you ship or where you need to deliver.
With Marvinet, you can ship your goods worry-free, knowing that they are handled with care and security by our worldwide logistics network.
Both for Buyers and Sellers
Fast, Safe Deals for Everyone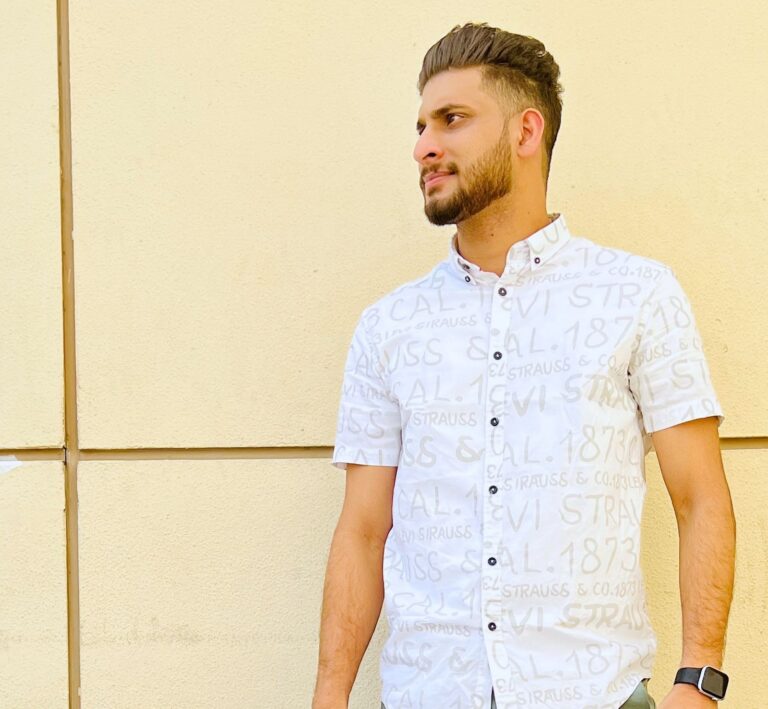 "Marvinet is an Awesome experience, I got connected with a lot of big and reliable distributors overseas, competitive prices and fast shipping. Very helpful to solve any kind of problem.
We are mainly in to consumer Electrnonics products like samsung Buds & smart watches & JBL also Dyson Etc, we found many reliable people here."
Exgo international Fzco Sales Manager - Dubai, UAE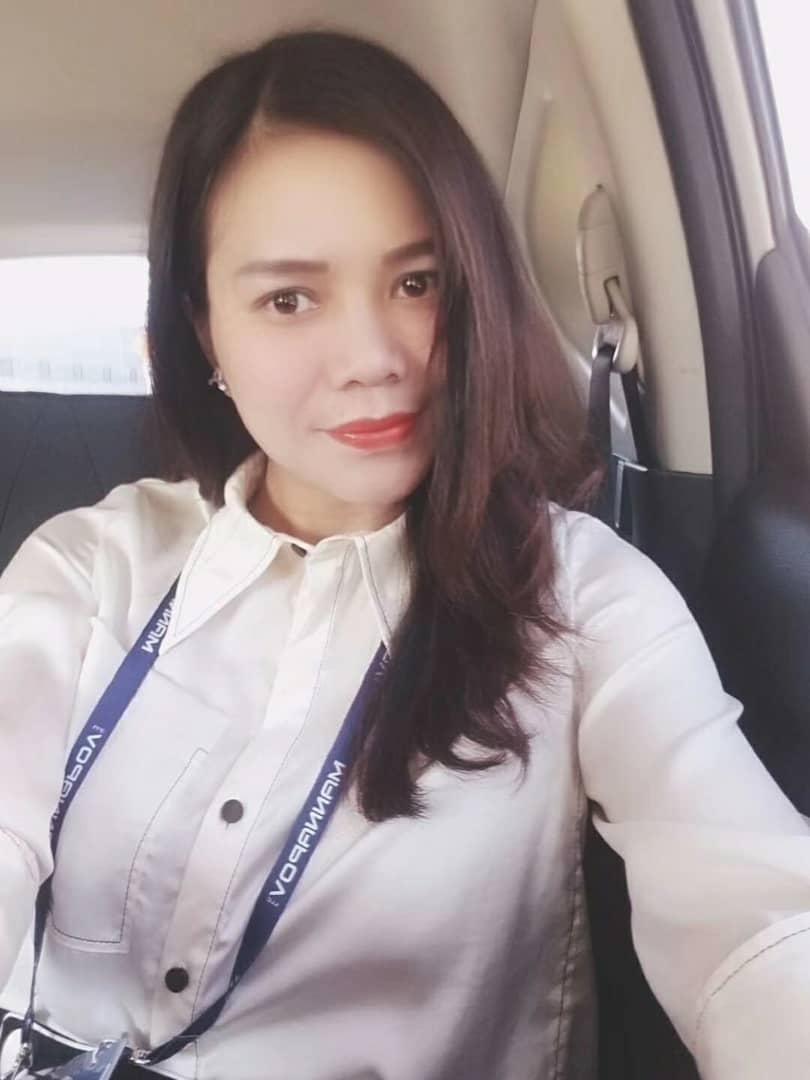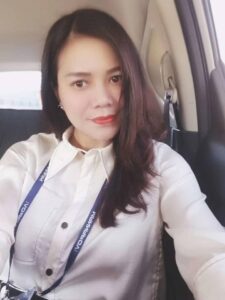 "Marvinet is a very excellent platform, with advanced technology to obtain many industries information, we show our advantages, get more attention and more transaction customers in here. We love this platform."
Skyrise Group CEO - Hong Kong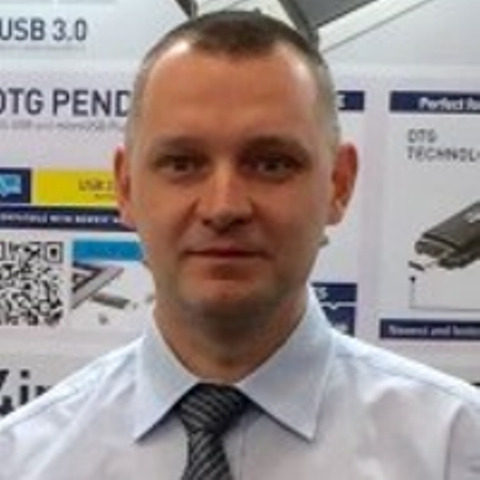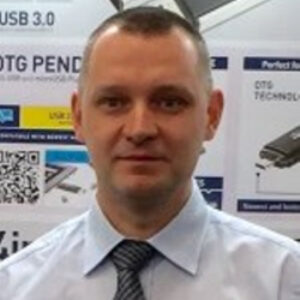 "Thanks to Marvinet we receive a few valuable business inquiries every week since we registered there. It is the place where we start our business research when expanding our business area.
I recommend this platform to all companies that want their business to grow internationally, as it allows to reach thousands of verified business partners from many countries."
Platinet SA Foreign Trade Manager - Poland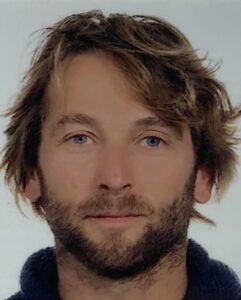 "Marvinet is really innovative platform with the helpful customer service in the lead.
We could find a lot from this platform, it's worth to be members here. I absolutely recommend it."
DUNA ELECTRONICS SRO Managing Director - Slovakia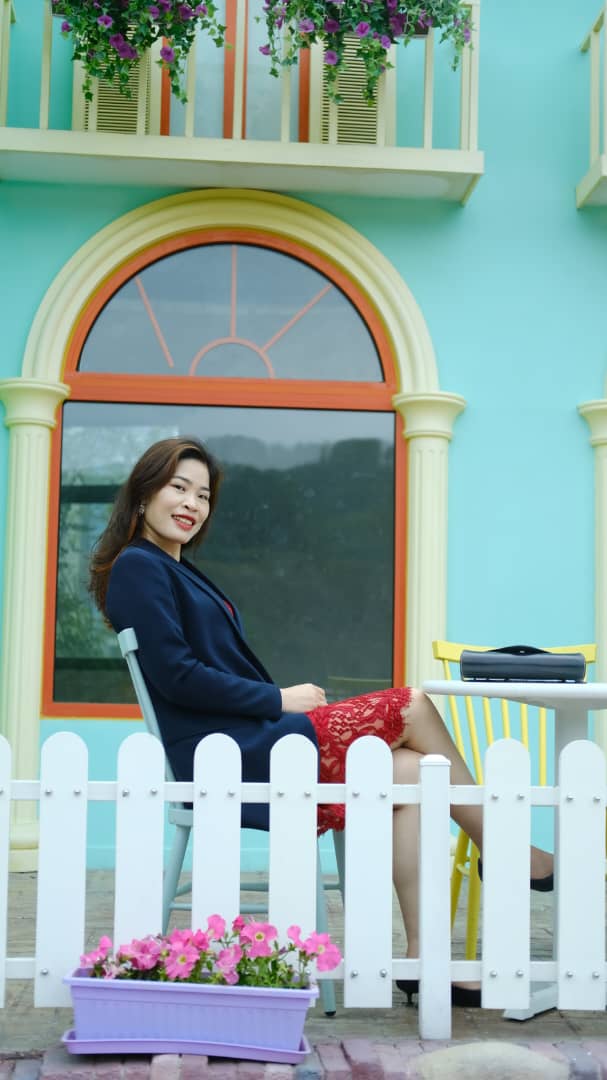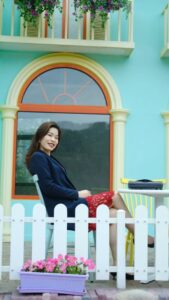 "Marvinet is a trusted Platform to meet customers, it's open and easy to use for the members.
Our thanks to Marvinet for creating such a great service to us and global customers, it helps us to connect with more buyers and develop our business."
Buygou Sales Manager - China
Join
the future
safety
transparency