Never worry anymore about keeping your goods safe during a transaction using Marvinet's stockpilling
Logistics without borders
Doing business knows no borders, and neither do we. Our global warehousing system is designed to facilitate the exchange of goods worldwide, ensuring secure delivery and tracking of your goods. Regardless of where you are or where you want your goods delivered, we are here to make it happen safely and efficiently.
You can purchase transportation, both delivery and pickup, directly on the platform through our partner Alpi World, or have the goods delivered to the location agreed upon between the counterparts.

We work with a logistics partner with over 70 years of experience in the industry. Goods are held and protected in our secure facilities until delivery, guaranteeing the integrity and safety of your products.
Our partners are certified and comply with international standards for the transport of goods. These certifications guarantee the compliance and security of your transports.
We constantly monitor transports using advanced technologies for real-time tracking and tracing, maintaining high standards of security and on-time delivery.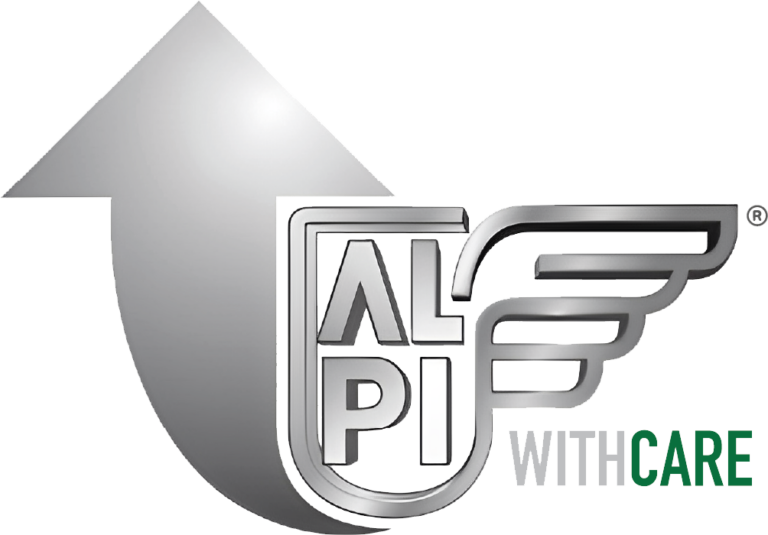 Worldwide logistics partner
Questions or concerns about our logistics system?
Here are some frequently asked questions that might help you.
How does Marvinet's integrated logistics work?
The integrated logistics used by the Marvinet platform utilizes a global network of logistics partners in 172 countries around the world to manage and coordinate the safe and timely transportation and delivery of goods. Through our partnership with AlpiWorld, the world's leading transportation company, we can ensure competitive transportation pricing and fully integrated functionality within our web and mobile platform.
What happens if my order is damaged in transit?
In the event of damage or shortage provenly occurred during transportation, insurance is provided by Marvinet.
Can I track my shipment on Marvinet?
Yes, you can use the tracking feature to monitor the status and location of your shipments directly on the Marvinet platform.
Can I use a different logistics for inspections?
You can rely on your transport partners to handle or collect the goods traded on the platform. However, it is necessary that the goods transacted are inspected in our contracted inspection centers in order to guarantee the legitimacy of the goods received.
You can request the use of your preferred carrier directly on the platform, during the process of completing the transaction. In this case, all you have to do is coordinate with our control centers, conveniently through the platform, to agree on the delivery date.
Can I use my own transport system?
It is not possible to delegate the performance of commodity checks to institutions outside of Marvinet, as commodity checks must be performed in a controlled and certified environment for the output of such checks to be transposable by our escrow agent for the release of funds.
Our control centers are also trained to share all control results directly in the platform through documentary and multimedia documentation to ensure maximum transparency of the control results for both parties.
How can I know the shipping costs for my transactions?
Shipping costs for transactions on Marvinet may vary depending on several factors such as the weight, size and destination of the goods.
Direct cost estimates will be provided during the process of completing the transaction. If the quote you receive does not meet your requirements, you are always free to use a carrier of your choice who will arrange for the goods to be delivered directly to our control center.
No, on Marvinet shipping costs are transparent and clearly communicated during the transaction process.
Can I request additional controls or services beyond those provided?
Yes, you can request additional inspections or services based on your specific needs. Assistance with your requests will be provided directly by the inspection center handling the inspection of the goods. In case the additional checks fall outside the initial agreed requests, a new proposed rate will be provided on the platform, to be pre-emptively approved.
What does the transport insurance cover?
Transportation insurance covers damage or loss that occurs while goods are in transit.
What means can be used to transport my goods?
Goods on Marvinet can be transported by a variety of means, such as trucks, ships or airplanes, depending on the shipping needs and characteristics of the goods.
What certifications do you have for your logistics?
Marvinet works with logistics partners with proven experience and expertise to ensure efficient logistics management supported by appropriate quality and safety standards. All information regarding the certification of our partners is available on the Alpi World website.
Stop getting lost in logistics
Trade everywhere with Marvinet.